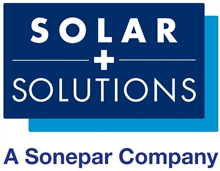 GreenZee Solar has partnered with Solar + Solutions, a division of the Sonepar Group with 150+ years of service in Australia.
Sonepar are specialist Procurers in the Renewable Energy sector, with a branch network of 220 in Australia that continues to grow.
This longevity and reach gives Sonepar the leverage to hold manufacturers accountable for delivery on warranties and after sales service for the life of your Solar PV System.